In-home consultation
You have scheduled an appointment for one of our window treatment consultants to come to your home for your in-home consultation. What should you expect? What can you do to obtain the greatest benefit from the time you spend with them? What will give Ideal Drape Makers the best chance of understanding and helping you to realise your vision?
Remember, whether it be one window that needs treatment, a whole room, or a whole house; not rushing your purchase and ensuring you get not only value for money, but at the same time you arrive at a solution that fulfils your expectations is paramount. - After all, quality window treatments, with care, will last for years. It is important to remember this, as your choice of solution, its quality, and the calibre of the company you purchase your window treatments from, are all considerations you will have to live with for some time.
This FAQ, offers some suggestions to help you to get maximum value from your in-home consultation with Ideal Drape Makers and any other supplier you may also be giving the opportunity to provide a quotation.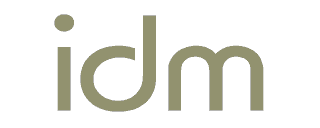 FAQ 2: In-home consultation
What can I do in preparation for the in-home consultation?

What can I do to assist the consultant?


Can I upload or send photographs to Ideal Drape Makers?

What is Pinterest. What can I do on Pinterest; and why should I use it in relation to purchasing window treatments from Ideal Drape Makers?
Please reload
ABOUT OUR FAQs
Intended to be comprehensive
A living document - we will be continuing to add to, and refine its contents
Provides insight and transparency into the way we conduct business
A working guide that will assist you on your journey with us.
We would like to invite you to leave feedback and any suggestions on how we can make this FAQ better if you feel we have not addressed an FAQ question adequately, or you feel we need to add further questions and answers to this FAQ; please comment below. Our FAQs are 'living guides' so we intend to update them regularly and incorporate the feedback we receive.
Sincerely,
The IDM Family.