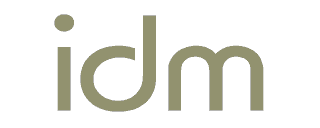 In-home consultation
You have scheduled an appointment for one of our window treatment consultants to come to your home for your in-home consultation. What should you expect? What can you do to obtain the greatest benefit from the time you spend with them? What will give Ideal Drape Makers the best chance of understanding and helping you to realise your vision?
Remember, whether it be one window that needs treatment, a whole room, or a whole house; not rushing your purchase and ensuring you get not only value for money, but at the same time you arrive at a solution that fulfils your expectations is paramount. - After all, quality window treatments, with care, will last for years. It is important to remember this, as your choice of solution, its quality, and the calibre of the company you purchase your window treatments from, are all considerations you will have to live with for some time.
This FAQ, offers some suggestions to help you to get maximum value from your in-home consultation with Ideal Drape Makers and any other supplier you may also be giving the opportunity to provide a quotation.
ABOUT OUR FAQs
Intended to be comprehensive
A living document - we will be continuing to add to, and refine its contents
Provides insight and transparency into the way we conduct business
A working guide that will assist you on your journey with us.
FAQ 2: In-home consultation
What can I do in preparation for the in-home consultation?

What can I do to assist the consultant?
1. Please refer to FAQ 1: which addresses questions that should be considered prior to and during the initial phone consultation.
2. Our consultant is there to assist you in answering all your questions. Do not be embarrassed if you find yourself asking repetitive questions as window treatments are a complex subject and repetition is important in providing assurance to you that you understand the features of solutions being discussed.
3. Where possible, we recommend that all decision makers are present during the in-home consultation to avoid miscommunication or the failure of our consultant to answer all concerns that the household may have.
4. If the requirement is for window treatment solutions for properties that are still being built or renovated, then it is extremely helpful to have available any house plans, along with samples of tiles, carpets, paint, flooring materials etc.
5. If working with another Design professional or Trade professionals such as architects, builders, interior designers or decorators, we recommend they are also present. For example, Ideal Drape Makers is also happy to liase with your builder to assist in the gathering of any required building specifications needed for the purposes of preparing your window treatment solution quotation.

Yes. Ask lots and lots of questions! Keep a jot pad handy or put them in your phone as they come to you, in the days leading up to your appointment with the consultant.
... And do not hesitate on calling Ideal Drape Makers again before the arranged appointment if you have any questions you are just busting to ask, or which may give the consultant more to work with and prepare, before they arrive at your door. It is normal practice for potential customers to call us regularly throughout the sales cycle, even with small queries - No query is too small and it is easy to forget the numerous details you were told about during your first phone conversation with us. That's quite normal. We want you to feel welcome to call us as many times as you need to.

Can I upload or send photographs to Ideal Drape Makers?
Yes. We recommend sending us photographs of the windows that require window treatments. If possible provide several images not only of the window, but additionally, contextual images of the room in which the window is located.
Most images can be easily taken with a modern 'smart-phone' and either mailed to us directly from the phone or, uploaded from a desktop computer using the orange contact form tab, which can be found on the bottom right corner of every page on our website at http://idealdrapemakers.com.au
Try to ensure that the images are 'well lit' so that the colour scheme and a general sense of the rooms ambience or atmosphere can be conveyed. This will assist us greatly in allowing us to provide some initial advice and guidance on the range of solutions which are available. It will also help ensure that appropriate choices, by way of coordinated fabric swatches and materials, are presented to you by our consultants, should you wish to proceed with a no obligation in-home consultation.
The old adage that 'a picture can speak a thousand words' - is very true. Images will allow us to present the best possible window treatment solutions when we meet with you.

What is Pinterest. What can I do on Pinterest; and why should I use it in relation to purchasing window treatments from Ideal Drape Makers?
Ideal Drape Makers has developed quite a large prescence on the popular social media site Pinterest and our boards may be found at the following link
https://www.pinterest.com/idealdrapes/
Pinterest is a fabulous resource where you can create a virtual scrapbook of 'pins' displaying inspiring images of window treatment solutions and home decorating ideas.
If you are not familiar with Pinterest then the following link to a youtube videos we produced provides a good overview of the service which is completely free.
Pinterest - A practical application for helping us 'help you' with your window treatments
Other helpful tutorial videos on the use of Pinterest can be found by searching for them on Youtube.
Please reload
We would like to invite you to leave feedback and any suggestions on how we can make this FAQ better if you feel we have not addressed an FAQ question adequately, or you feel we need to add further questions and answers to this FAQ; please comment below. Our FAQs are 'living guides' so we intend to update them regularly and incorporate the feedback we receive.
Sincerely,
The IDM Family.
Send us your Photos
Taking a few quick snaps, not only of the window(s) you want treated but some contextual shots of the room in general will assist our consultants in making their selection of appropriate swatches and samples to show you.
Decision Makers
If at all possible having all decision makers present makes the whole pre-sales process much more efficient. We often find where two deicsion makers are present, a number of requirements are raised which might not be identified if only one decision maker is present. Also decision makers are able to feed off each others preferences making agreement over a number of elements of the solution much easier to arrive at, regardless as to whether you proceed with Ideal Drape Makers or another company.
Pinterest?
Pinterest can be a highly effective tool for scrapbooking your ideas for window treatments and so much more. Be sure to check out the video overview that provides a quick overview of Pinterest and guidance on where to find swatches and inspirational ideas Ideal Drape Makers has assembled there.
Magic!
We would like to think that our consultants working with you are able to perform a special kind of magic. A magic that enables us to assist you in realising the vision you have for your window treatments and making that vision a reality for you.
Thank You!
The suggestions we have made in this FAQ are equally applicable to however many of our competitors you have invited to quote on a window solution to fulfill your vision. Depending on how many companies you have agreed to see, you may well have a line of them beating down your door to be given an opportunity to provide you with a quotation. If Ideal Drape Makers has been fortunate enough to be invited to visit you in your home, we would like to say THANK YOU for giving us this opportunity.