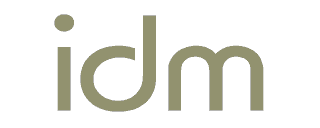 Placing your order
Ideal Drape Makers, through its staff and consultants have worked with you designing a window treatment solution for one or more windows in your home. You have, no doubt, make many difficult decisions on your journey so far but you now are in a position where you are ready to order your custom solution.
So how do you place the order? What is required of you at the time you make the order? What are the terms and conditions attached to the placing of the order and the contractual commitment you will be making at that time?
In one respect, this is the culmination of all the hard work you've put into the decision making process, on the other, it may well be the cause for some nervousness as placing your order usually entails the contractual committment of a large sum of money.
This FAQ attempts to provide information on the ordering process, what it entails and the obligations and responsibilities on both parties.
ABOUT OUR FAQs
Intended to be comprehensive
A living document - we will be continuing to add to, and refine its contents
Provides insight and transparency into the way we conduct business
A working guide that will assist you on your journey with us.
FAQ 4: Placing your order
Placing an order overview

Great! You ae ready to make an order with us. What do you need to do?
Call us. - Let us know that you want to go ahead with your order.

After we have finished doing cartwheels from excitement at your call, we will talk through your quotation and ensure that all the details are correct and that there are no additional changes you wish to make to the solution the quotation is based on.

We will set up an appointment time to either visit you to complete the necessary paperwork, including the collection of your signature and deposit, or alternatively we can make a time for you to visit our offices at our factory for this purpose.

During this meeting we will ratify the specific details of each window treatment being ordered, their location, and provide you with a comprehensive order document along with an estimated delivery and installation date.

Why is it necessary for me to attend your offices when finalising and placing and order?
Because of the complex make-up of orders and the corresponding order paperwork for your custom made goods it is preferable and sometimes necessary, for you to personally attend our offices so that we can validate and formally ratify all details of your order.
This process includes re-confirming;
all fabric selections and colours,

selections of materials and componentry and colours,

target treatment locations,

curtain headings styles (as applicable),

pelmet styles and details,

slat sizes and colours applicable to vertical blinds, aluminium blinds, timber venetian blinds and shutters (as applicable),

awning specifications,

trims,

any other product or accessories not already covered above,

fitting methods and installation requirements,

order completion and installation timelines,

clarify and validate any questions you may have,

any other aspect of your order not mentioned above.
During this meeting, we sit down and thoroughly go through your written order and conditions prior to you signing and paying your deposit. This ensures a high degree of assurance and peace of mind for you the customer and Ideal Drape Makers that you fully understand what you have ordered. The process facilitating opportunities for you to make any changes or variations prior to signing the order contract.
As the customer, you will receive an exact copy of all order paperwork including any annotations, variations and other instructions at the conclusion of the meeting.
Though this may seem somewhat onerous, our insistence on this process ensures that you are happy to proceed with your order and provides you confidence that Ideal Drape Makers has understood and will provide you with the solution you have specified. If the order is particualry complex or if there is the need to re-validate all materials, it is not uncommon for Ideal Drape Makers to request that this meeting occur at our offices where we have ready access to all samples and our production staff are on hand should we need to validate any special instructions they will have to carry out in relation to your order.

What forms of payment do you accept?
Payment may be made by cheque, cash or electronic funds transfer. It is important to note that goods will note be released until funds have cleared in our banking account.
With initial order deposits, order processing, including the ordering of fabrics and materials, or manufacturing of your window treatments, will not commence until the deposited funds have been cleared in our banking account.
Credit cards, (excluding American Express [AMEX], are accepted but will incur a 1% surcharge. All prices are quoted in Australian Dollars and are only accepted in Australian Dollars.
Title of the goods will not pass to the customer has been made in full. Please be mindful of this so that unnecessary delays are avoided in delivery and installation of your new window treatments.

How much is the deposit I am required to make at the time of order, and when is it due?
A 50% deposit is required at time of order. Order processing will not commence until the deposit has been made and the funds have been cleared by our bank. This policy is strictly adhered to without exception.
The remaining 50% payment is due at the completion of the order. We will give you as much notice of the estimated delivery date to allow you to make arrangements for the final payment. Once again, any scheduled installation, delivery date is subject to final payment, in full, having been made and the funds cleared by our bank.

Can you provide or arrange financing?
Ideal Drape Makers does not provide financing for any of its product or service offerings at this time.

What if I change my mind about a detail of an order I have already made?
Generally, order changes can only be accepted within 24 hours of receipt of your order. After 24 hours the manufacture of your order will have commenced. Still, if the change is small, and depending on where in the manufacturing process the change impacts, some small changes can be incorporated.
Depending on the nature of the change, it never hurts to ask us if your order can be changed. If possible we may be able to incorporate the change and update your order free of charge. In other cases, however, additional charges may apply. Whether charges are applicable will depend entirely on the nature of the change. The sooner we are advised of any change requests, the more likely we will be in a position to accommodate them.
If we cannot implement a change, or if a change will incur additional charges, we will explain fully the reasons for our inability to accommodate the change, or the necessity of any added charges. We are not in the practice of charging for a change just for the sake of it.
We understand that there are occasions where customers change their mind with regard to a detail of their order. Rest assured, we will at all times try to be as accommodating as possible, but also understand, that there are times where changes are not possible.
Where Ideal Drape Makers agrees to a change to an existing order, this change request must be be provided to Ideal Drape Makers in writing. This can most easily be accomplished by sending either a fax or email to our office. Alternatively, you can visit us with your order documentation and we will notate, and have you sign off, on the agreed changes.
Whilst these requirements at times may seem onerous, they exist to ensure that you are provided with all assurances so that you can be confident that your order will be correct and exact in every respect you have specified.
Where appropriate, Ideal Drape Makers will provide written confirmation/clarification of queries, in relation to the changes you have requested.
Ideal Drape Makers takes no responsibility for errors or omissions in circumstances where the client requests assistance in the calculation of deductions, required header sizes, correct hooking or any other specification provided by the client.

What is your policy regarding order cancellations and / or refunds?
Our window treatment solutions are custom made-to-order and as such they cannot be resold. The have been made specifically to fit your windows. Therefore, we cannot accept the return of window treatments for any reason.
The only rare exception to this policy is where the ordering of fabrics and materials used in manufacturing your order has not commenced AND the order cancellation is received in writing within 24 hours of the original order being received by Ideal Drape Makers.
Please be aware if fabrics, materials or components have already been ordered by the Ideal Drape Makers then a cancellation fee will apply as industry suppliers will not accept our returns without a restocking / cancellation fee, which we will pay and be reimbursed for, through your order cancellation charge.
Custom blinds and shutter orders cannot be cancelled as manufacturing usually commences within 5 hours of receipt of your order.

The consultant took measurements of the windows during our in-home consultation. Why have you requested a 'check measure?'
When our in-home consultants take measurements of your windows, it is not unsusual, particularly when a number of different window treatment options have been discussed since the initial consultation, for a re-check of measurements to be taken to ensure that the intiial measurements are accurate, or whether additional measurements need to be taken to accommodate variations in the original solution(s) proposed.
Rest assured these additional 'check-measures are necessary and provide added assurance to both you and our manufacturing teams that the exacting specifications of your treatment solution and end product quality standards, meets, if not exceeds your expectations.
Please reload
We would like to invite you to leave feedback and any suggestions on how we can make this FAQ better If you feel we have not addressed an FAQ question adequately, or you feel we need to add further questions and answers to this FAQ; please comment below. Our FAQs are 'living guides' so we intend to update them regularly and incorporate the feedback we receive.
Sincerely,
The IDM Family.
Ordering in person
Although it might seem an inconvenience if we request you to meet with us in person at our offices to place your order, the purpose of meeting you again in person is so that we can re-verify all details of your order and answer any remaining questions you might have with the benefit of being having readily accessible, our showroom, and manufacturing specialists, to make absolutely sure we are all on the same page.
Happy Tax
Think of the time spent working again through the quote and all its details, in person, with Ideal Drape Makers as a form of 'Happy Tax.' It may seem an inconvenience, but we think the benefits of the added assurance that both parties receive, is one of the reason why we have few problems or issues with orders, and our customers continue to think and say nice things about us.
Regarding Payments
It is important to note that we strictly uphold our policy with regard to deposits and payments. If you are paying us by cheque or EFT, please be mindful that we do not commence work, or release goods until funds are cleared in our banking account. We will also not commence processing your order till deposits are received, or deliver and install, until final payment has cleared in our banking account.
No hidden surprises...
Ideal Drape Makers want you to feel completely comfortable in your dealings with us. We, at all times, attempt to be open and transparent in the conduct of our business with our customers and want them to feel that there are no hidden surprises awaiting them once they place an order with us.
Your Happy Place
You need to be absolutely comfortable in the decision to you have made, to place an order; for once you commit yourself and your funds, strict policy with regard to alterations and cancellations means you will have to live with your decision. Once again we recommend, that if you do not feel completely comfortable or ready to order for any reason at all, then do not place your order. We want to send you to your 'happy place' and feel excited about the treatments we will make and install for you.
Why compromise?
Often people fall in love with a particular treatment that is beyond their budget limits at the time and despite some serious reworking on the part of the consultant to try to bring the solution you have your heart on, within reach. When this happens we recommend just waiting a bit longer till you are in a position to get what you have your heart set on. There is no prize or even a 'feel good' for settling for 'second best' when it comes to window treatments.
Leave it to us..
Once you have placed the order, you can rest assured that the hard work is over. You've made a decision you are happy with, and all you need to do is sit back and wait for your treatments to be made, delivered and installed. FAQ 5: 'Timelines' provides a guide as to how long you should expect to wait for your treatments. Right now, it's time for you to sit back and enjoy the moment and start thinking about how wonderful it will be once your new treatments are adorning your windows.