Placing your order
Ideal Drape Makers, through its staff and consultants have worked with you designing a window treatment solution for one or more windows in your home. You have, no doubt, make many difficult decisions on your journey so far but you now are in a position where you are ready to order your custom solution.
So how do you place the order? What is required of you at the time you make the order? What are the terms and conditions attached to the placing of the order and the contractual commitment you will be making at that time?
In one respect, this is the culmination of all the hard work you've put into the decision making process, on the other, it may well be the cause for some nervousness as placing your order usually entails the contractual committment of a large sum of money.
This FAQ attempts to provide information on the ordering process, what it entails and the obligations and responsibilities on both parties.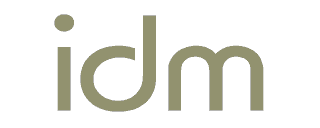 FAQ 4: Placing your order
Placing an order overview


Why is it necessary for me to attend your offices when finalising and placing and order?

What forms of payment do you accept?

How much is the deposit I am required to make at the time of order, and when is it due?

Can you provide or arrange financing?

What if I change my mind about a detail of an order I have already made?

What is your policy regarding order cancellations and / or refunds?

The consultant took measurements of the windows during our in-home consultation. Why have you requested a 'check measure?'
Please reload
ABOUT OUR FAQs
Intended to be comprehensive
A living document - we will be continuing to add to, and refine its contents
Provides insight and transparency into the way we conduct business
A working guide that will assist you on your journey with us.
We would like to invite you to leave feedback and any suggestions on how we can make this FAQ better If you feel we have not addressed an FAQ question adequately, or you feel we need to add further questions and answers to this FAQ; please comment below. Our FAQs are 'living guides' so we intend to update them regularly and incorporate the feedback we receive.
Sincerely,
The IDM Family.