Paying for your order
If you have just visited FAQ 4: Placing and Order, you may find some of the questions from that FAQ repeated. We did have a serious think about incorporating this FAQ in the previous one, but often customers need quick access to payment information without necessarily needing to revisit all the information provided concerning the placing of an order.
This FAQ is more focused on what forms of payment we accept, what payments are due and when. We also answer questions regarding our policies concerning alterations and cancellations.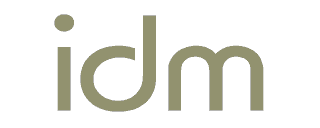 FAQ 5: Paying for your order
Forms of payment accepted

What forms of payment do you accept?

How much is the deposit I am required to make at the time of order, and when is it due?

When will I be required to make final payment for my order and how do I make it.

What is your policy regarding order cancellations and / or refunds?
Charities or other non-profit organisations

Do you offer discounts for charities and other non-profit organisations?
Please reload
We would like to invite you to leave feedback and any suggestions on how we can make this FAQ better if you feel we have not addressed an FAQ question adequately, or you feel we need to add further questions and answers to this FAQ; please comment below. Our FAQs are 'living guides' so we intend to update them regularly and incorporate the feedback we receive.
Sincerely,
The IDM Family.
ABOUT OUR FAQs
Intended to be comprehensive
A living document - we will be continuing to add to, and refine its contents
Provides insight and transparency into the way we conduct business
A working guide that will assist you on your journey with us.