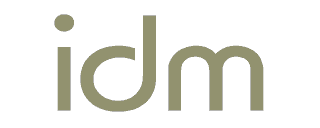 Paying for your order
If you have just visited FAQ 4: Placing and Order, you may find some of the questions from that FAQ repeated. We did have a serious think about incorporating this FAQ in the previous one, but often customers need quick access to payment information without necessarily needing to revisit all the information provided concerning the placing of an order.
This FAQ is more focused on what forms of payment we accept, what payments are due and when. We also answer questions regarding our policies concerning alterations and cancellations.
ABOUT OUR FAQs
Intended to be comprehensive
A living document - we will be continuing to add to, and refine its contents
Provides insight and transparency into the way we conduct business
A working guide that will assist you on your journey with us.
FAQ 5: Paying for your order
Forms of payment accepted

What forms of payment do you accept?
Payment may be made by cheque, cash or electronic funds transfer. It is important to note that goods will note be released until funds have cleared in our banking account.
With initial order deposits, order processing, including the ordering of fabrics and materials, or manufacturing of your window treatments, will not commence until the deposited funds have been cleared in our banking account.
Credit cards, (excluding American Express [AMEX], are accepted but will incur a 1% surcharge. All prices are quoted in Australian Dollars and are only accepted in Australian Dollars.
Title of the goods will not pass to the customer has been made in full. Please be mindful of this so that unnecessary delays are avoided in delivery and installation of your new window treatments.

How much is the deposit I am required to make at the time of order, and when is it due?
A 50% deposit is required at time of order. Order processing will not commence until the deposit has been made and the funds have been cleared by our bank. This policy is strictly adhered to without exception.
The remaining 50% payment is due at the completion of the order. We will give you as much notice of the estimated delivery date to allow you to make arrangements for the final payment. Once again, any scheduled installation, delivery date is subject to final payment, in full, having been made and the funds cleared by our bank.

When will I be required to make final payment for my order and how do I make it.
Final payment must be in full prior to the cusotmer picking up, delivery or installation of goods.
Methods of paying final balance on order can be by cash, bank cheque, EFT, EFTPOS or Visa/Master card.
Personal or company cheuqes can be accepted as a method of payment, however, goods will not be released or installed until the funds have cleared in our banking account.

What is your policy regarding order cancellations and / or refunds?
Our window treatment solutions are custom made-to-order and as such they cannot be resold. The have been made specifically to fit your windows. Therefore, we cannot accept the return of window treatments for any reason.
The only rare exception to this policy is where the ordering of fabrics and materials used in manufacturing your order has not commenced AND the order cancellation is received in writing within 24 hours of the original order being received by Ideal Drape Makers.
Please be aware if fabrics, materials or components have already been ordered by the Ideal Drape Makers then a cancellation fee will apply as industry suppliers will not accept our returns without a restocking / cancellation fee, which we will pay and be reimbursed for, through your order cancellation charge.
Custom blinds and shutter orders cannot be cancelled as manufacturing usually commences within 5 hours of receipt of your order.
Charities or other non-profit organisations

Do you offer discounts for charities and other non-profit organisations?
Ideal Drape Makers fully understands the constraints that charities and other non-profit organisations are subject to. Mindful of this, our quotation pricing takes incorporates special discounts which may vary depending on the nature of the window treatments selected.
By all means ask for the amount of the discount you have been awarded at the time of receipt of your quotation from us.
Please reload
Regarding Payments
It is important to note that we strictly uphold our policy with regard to deposits and payments. If you are paying us by cheque or EFT, please be mindful that we do not commence work or release goods until funds have cleared in our banking account. We will also not commence processing your order till deposits are received, or deliver and install until final payment has cleared in our banking account.
We would like to invite you to leave feedback and any suggestions on how we can make this FAQ better if you feel we have not addressed an FAQ question adequately, or you feel we need to add further questions and answers to this FAQ; please comment below. Our FAQs are 'living guides' so we intend to update them regularly and incorporate the feedback we receive.
Sincerely,
The IDM Family.