Timelines
You have paid your deposit and placed your order. This FAQ is designed to give you a little guidance around how long you will held waiting in suspense and anticipation of the day when our installers will be fitting your new window treatments.
It's a little like being a kid waiting for Christmas, but not nearly so exciting. Compared to ordering cheap ready-made product which can be made available within days, custom made window treatments will literally have you waiting weeks. For that we are sorry, but please do remember that you have ordered a custom made product that has been specially designed according to your exacting taste and requirements.
Once the order has been placed and we finish doing cartwheels around the orders because you have chosen to do business with us, we get busy ordering fabrics, materials and componentry.
Having valued working efficient and effective working relationships with all our suppliers which is very useful when we need little favours, or priority treatment in special circumstances. So your order sets off a whole chain of events that reverberates up through our suppliers who themselves have proven many times to be capable of their own special magic in making things happen to ensure that your order is not delayed due to a stock shortage or silly error or oversights that can occur in supply chain management.
FAQ #6 is up-front about the sorts of order delays that occasionally occur and the usual reasons for the delays.
Most importantly, it attempts to provide some measure of assurance that we will always keep you informed of any delays, should they occur and generally 'keep you in the loop.'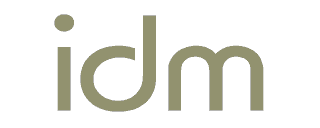 Delivery / Installation Timelines

How long will it take for my order to be made, delivered and installed?

Under what circumstances could my order be delayed?
Delivery Schedule Updates

When will I be advised of the delivery and installation of my order?

How do I check the status of my order

Delivery / Installation Scheduling

I have been advised that my order is ready for installation but I'm not ready?

Are you able to install my window treatments during a weekend?

How long does an installation take?

Can I have part installs performed?
Temporary window coverings

We are moving into a new house and need temporary coverings until our order is ready
Please reload
We would like to invite you to leave feedback and any suggestions on how we can make this FAQ better if you feel we have not addressed an FAQ question adequately, or you feel we need to add further questions and answers to this FAQ; please comment below. Our FAQs are 'living guides' so we intend to update them regularly and incorporate the feedback we receive.
Sincerely,
The IDM Family.
ABOUT OUR FAQs
Intended to be comprehensive
A living document - we will be continuing to add to, and refine its contents
Provides insight and transparency into the way we conduct business
A working guide that will assist you on your journey with us.