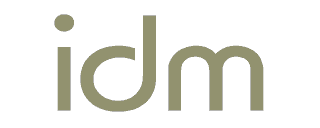 Timelines
You have paid your deposit and placed your order. This FAQ is designed to give you a little guidance around how long you will held waiting in suspense and anticipation of the day when our installers will be fitting your new window treatments.
It's a little like being a kid waiting for Christmas, but not nearly so exciting. Compared to ordering cheap ready-made product which can be made available within days, custom made window treatments will literally have you waiting weeks. For that we are sorry, but please do remember that you have ordered a custom made product that has been specially designed according to your exacting taste and requirements.
Once the order has been placed and we finish doing cartwheels around the orders because you have chosen to do business with us, we get busy ordering fabrics, materials and componentry.
Having valued working efficient and effective working relationships with all our suppliers which is very useful when we need little favours, or priority treatment in special circumstances. So your order sets off a whole chain of events that reverberates up through our suppliers who themselves have proven many times to be capable of their own special magic in making things happen to ensure that your order is not delayed due to a stock shortage or silly error or oversights that can occur in supply chain management.
FAQ #6 is up-front about the sorts of order delays that occasionally occur and the usual reasons for the delays.
Most importantly, it attempts to provide some measure of assurance that we will always keep you informed of any delays, should they occur and generally 'keep you in the loop.'
The waiting game
Good things, like custom made-to-measure window treatments take time. Rest assured, we will keep you in the loop and advise you of any changes to the advised delivery schedule. On the subject of delays, it is also not unusual that we have orders ready for installation in advance of the original schedule we advised. In all cases we will ensure that we communicate with you immediately with you.
Blue sky at night sailors delight..
Some orders can take up to six weeks for all the fabric, materials and componentry to arrive at our factory and for us to make, by hand, your custom made window treatments. You won't hear from us every day or even every week; but rest assured that no news is good news. - Instead think of clear skies and smooth sailing.
We won't leave you hanging!
Once you have placed your order, you won't hear from us every day or every week, but rest assured we won't leave you hanging any longer than is necessary. We want to get your order to you as quickly as we can without taking short-cuts.
Anticipation killing you?
We are quite used to customers 'busting their britches' wanting to know how their order is progressing, and despite whatever assurances we give in this FAQ and through direct communication. You may well want to call us anyway. - Please Do! We get excited by our curtain products too; and having eager customers check-up on us is not something we discourage. We are happy to give you on-demand progress reports as often as you need them.
Your need for speed!
There are occasions where customers need to have an order expedited. We can only promise to do our best to get you to the finish line you specify at the time you request but we will never sacrifice quality for speed. That is why we discuss and plan carefully with you to agree on a delivery date at the outset. If we can't meet your deadline, it is better you know from the outset (at the time we take your order).
Delivery / Installation Timelines

How long will it take for my order to be made, delivered and installed?
Order delivery and installation times can vary due to a number of factors. The following is provided as a 'guide only.'
3-4 Weeks: Roller Blinds

4-5 Weeks General Drapery

4-6 Weeks: Roman Blinds, Swags & Tails, Pelmet Boxes

Under what circumstances could my order be delayed?
Order delivery and installation may be delayed for a number of reasons.
The following examples are provided as guidance only:
If any of the conditions that apply to the raising of an order are not met. For example, if your order has not been received; if the deposit has not been received or cleared our banking account, or if details of your order require verification, your order may be delayed.

There is a delay in receipt from supplier(s) of fabrics and materials required to complete your order.

We receive fabrics or materials that are imperfect or faulty. For example, although not a regular occurrence, there have been instances where a 40 metre roll of fabric displays flaws or imperfections towards the end fo the roll, necessitating the ordering of replacement fabric and the associated delay that is incurred until the replacement fabric is received.

For pre-Christmas orders please allow an extra week.
Rest assured we work hard with our supply-chain suppliers to ensure that supply problems are identified early, before they impact on the production and delivery schedule of orders.
Delivery Schedule Updates

When will I be advised of the delivery and installation of my order?
When the order is placed, we provide the client with an approximate delivery timeframe.
When a specific date is required, we always note the date on the order and work with the customer throughout the manufacturing and fulfilment processes, to meet the required date. Any slippage of delivery scheduling is communicated to the customer immediately as we continue to work with them to achieve their objective.
In cases where we have been advised by a supplier that an item is out of stock or delayed in delivery to us, we can work with the customer and investigate alternative fabrics, materials or components that may be substituted without sacrificing the functionality or quality of the solution that has been ordered.
Alternatively, if the back-ordered item(s) is not available by the due date, Ideal Drape Makers can deliver and install that part of the order which has been completed, leaving the remaining item(s) for delivery and installation as soon as they become available.
It is usual practice for customers to be notified at least one week prior to completion of the order to provide sufficient time to facilitate the scheduling of an installation date and time that is convenient for you.
Customers are encouraged to contact us at any stage during order manufacturing and fulfilment for the latest status on their order.
Ideal Drape Makers will also keep the customer advised should an order near completion prior to the original delivery/installation date so as to afford the opportunity for a revised installation date and time.

How do I check the status of my order
Ideal Drape Makers ensures that all delays and issues that arise during the manufacture and fulfilment of an order are communicated with the customer immediately.
We do not discourage customers from calling us as frequently as is necessary for status updates, if only to provide added reassurance the customer may require.

On occasions where an order is urgent, Ideal Drape Makers will first ensure that the timeframe proposed is possible after checking with suppliers with regard to availability and logistics.
Ideal Drape Makers will not accept an urgent order if we believe we cannot supply the solution by the requested date and time.
Alternatively, Ideal Drape Makers will investigate with the customer whether the order can be split allowing urgent items to be prioritized with other items delivered according to standard delivery timeframes.
In case where a customer is moving into a new home, we always note the settlement or moving-in date on the original order. Ideal Drape Makers will work towards delivery by the specified date and communicate with the customer immediately should there be any slippage as a result of unforseen delays.
It is imprortant to note that in the case of a new home or commercial construction project there may be other providers in the critical path of Ideal Drape Makers ability to provide for installation of an order. If this is the case, we will at all times work with the customer to assist, where possible, to develop contingencies to minimise the risk of slippage to the customers project schedule.
Ideal Drape Makers is proud of our reputation, based on feedback, to deliver what we promise when we promise it, despite the disappointment and frustration suffered by the client by delays caused by other participants in their project.
Delivery / Installation Scheduling

I have been advised that my order is ready for installation but I'm not ready?
If you are advised that your order is nearing completion, or completed but you are not yet ready for the installation due to a delay; for example, where settlement on a property you are moving into, has been delayed, then notify us immediately and we will work with you and explore available options which may include storing your goods. Depending on the delay timeframe a part payment of your final balance may be required.
In instances where the delay is only a week or so. For example, where a family holiday has been booked to coincide with the scheduled installation date, then Ideal Drape Makers can usually work around such delays.

Are you able to install my window treatments during a weekend?
No. Our operating hours for installations are strictly Monday to Friday.

How long does an installation take?
The time allocated for installation will depend entirely on the number of windows for which treatments are to be installed, the style or type of window treatment(s) to be installed and the placement of the windows requiring the new window treatments.
Often it is difficult to give anything other than a general indication as we cannot foresee all problems that may arise during the installation of your window treatment(s) and which might add to the time it takes to complete your order installation.
Our installers take the utmost care and pride in their installation work and will work as efficiently as possible to ensure that the work is performed to the highest of standards without being rushed. Badly fitted window treatments, due to a rushed installation, are a recipe for customer dissatisfaction and return visits from the installer responsible for the fitting of your window treatments. Regardless of how well made a window treatment is, a primary determination in customer satisfaction and product error free operation is the quality of the installation of the treatment in the first instance.

Can I have part installs performed?
Different window treatment styles can take a varying amount of time to manufacture and/or supply. Additionally, customers may have requirements for the phased delivery of window treatments such as in cases where they are holding a special event, re-decorating on a room by room basis, or building either a new home (or extending an existing property).
In some cases delays occur beyond the control of IDM. For example, where fabric and / or materials and components are out of stock and on backorder.
In all cases Ideal Drape Makers will work with you to provide maximum flexibility to assist you. There will always be, however, a limitation placed on the speed at which an order may be manufactured / supplied and fitted.
Where delays due to stock availability occur after the time of order placement, Ideal Drape Makers is happy to discuss with the customer whether they would like the installation of any completed window treatments, with the remaining window treratments to be delivered as soon as available.
If you require a phased delivery of specific window treatments on your order, please consult and advise Ideal Drape Makers at the time of placing your order and we will endeavour to accommodate reasonable requirements, if it is within our ability to do so.
Likewise, Ideal Drape Makers will always undertake to advise you of a delay to your order at any stage during order fullfillment. This advise will also be given if we know of a delay at the time you place your order, giving you the opportunity of either selecting alternatives to the delayed fabrics, materials or components, dleaying the placement of your order, or cancelling your order prior to deposit.
Temporary window coverings

We are moving into a new house and need temporary coverings until our order is ready
Please contact if you have a requirement for temporary window coverings. Depending on a number of factors, Ideal Drape Makers may or may not be able to assist you. We do not normally charge for such a service, where we are able to assist and the temporary window coverings. The coverings normally take the form of curtain lining, tacked to your window frames, affording you an element of privacy only and are only provided for those windows where privacy is of concern/necessity. - For example, a Master bedroom or child's bedroom.
Please reload
We would like to invite you to leave feedback and any suggestions on how we can make this FAQ better if you feel we have not addressed an FAQ question adequately, or you feel we need to add further questions and answers to this FAQ; please comment below. Our FAQs are 'living guides' so we intend to update them regularly and incorporate the feedback we receive.
Sincerely,
The IDM Family.
ABOUT OUR FAQs
Intended to be comprehensive
A living document - we will be continuing to add to, and refine its contents
Provides insight and transparency into the way we conduct business
A working guide that will assist you on your journey with us.