Initial Phone Consultation
We really do mean what we say when we claim that our quality custom-made curtains, blinds, shutters and awnings are capable of transforming your house into a home.
Further, any quality window treatments made for your windows are, with care, going to not only look good, but last literally for many years; so it is important that you do not rush into making your decision, and give full consideration to the many choices you will have to make.
It is our job to help guide you to developing and realising your vision, so that you receive perfect window treatment solutions that you'll be happy to live with for many years to come.
The following questions are designed to start you off on the right foot. (Before you even pick up the phone to call us or one of our competitors).
Some of the questions may seem rather inane, but it is surprising how even the simplest questions and their answers, can often be completely overlooked by customers.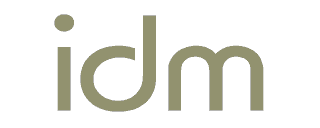 FAQ 1: Initial phone consultation
Before you pick up the phone

Why do I want to purchase window treatements?

For how many windows do I want window treatments?

What is my budget (or budget range)?

How much effort am I prepared to spend cleaning and maintaining my window treatments?

Is it important that my window treatments be custom made? - Convince me!

How much 'operational use' am I going to be subjecting my window treatments to?

What is nature of the household my window treatments will be installed into?
What are the questions I should ask when talking to Ideal Drape Makers about their window treatment solutions ?

Do I need fixed curtain treatments or will my windows benefit from operational treatments?

Of your extensive range of 'header types' which ones should I be considering?

Is there a difference in the way that fabrics hang and are they an important consideration in the window treatments I am considering?

What do you mean by 'fullness' and what does it mean to my window treatment solution?

Do I need lining and what are the important considerations in relation to the quality of lining selected?

How much experience does Ideal Drape Makers have in installing window treatments? What assurances do I have that they will perform the installation with the utmost care?

What qualities do I need to be assured of in my selection of fabrics? What features should I look for?
Please reload
ABOUT OUR FAQs
Intended to be comprehensive
A living document - we will be continuing to add to, and refine its contents
Provides insight and transparency into the way we conduct business
A working guide that will assist you on your journey with us.
We would like to invite you to leave feedback and any suggestions on how we can make this FAQ better if you feel we have not addressed an FAQ question adequately, or you feel we need to add further questions and answers to this FAQ; please comment below. Our FAQs are 'living guides' so we intend to update them regularly and incorporate the feedback we receive.
Sincerely,
The IDM Family.