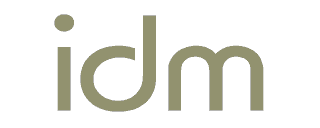 Buyers Guide + Frequently Asked Questions (FAQs)
Ideal Drape Makers want to make your experience with us as pleasurable as possible. We like happy customers because happy customers have a wonderful habit saying nice things about us, which is good for our business.
Anyone who has purchased window treatments before, knows full well, that it can be a time consuming and at times daunting experience with the nature of the decisions you will have to make and the consequences, if you make the wrong decisions. - Decisions that, depending on how many treatments you are buying can represent a large financial outlay.
The financial outlay is but one aspect. Don't forget that once installed, you will be living with the product of the choices of you have made, for years to come.
To help make the process somewhat less daunting, we have created 10 FAQ's which attempt to answer questions you might have concerning what to expect should you choose to embark on a 'journey' with Ideal Drape Makers, to have custom made-to-measure quality window treatments made, supplied and installed by our family business.
ABOUT OUR FAQs
Intended to be comprehensive
A living document - we will be continuing to add to, and refine its contents
Provides insight and transparency into the way we conduct business
A working guide that will assist you on your journey with us.
We want to be as forthcoming and transparent as possible, and be right up-front about how we work, what we expect of you, and what you should expect of us.
The old adage 'to be forewarned is to be forearmed' could never be truer when it comes to buying custom made window treatments. - So over the following 10 FAQ's, which are intended to be 'living document's' (which we will continue to add to, hone and refine) are designed to give you as much information as we can, to support your evaluation of our products and services; terms and conditions, and the ultimate decision you will make as to whether to do business with us or not.
Reputable suppliers of quality custom made window treatments operate in much the same way, or at least a very similar way, so spending some time understanding the way we work, and the sorts of things you need to consider when buying custom made window treatments, should still be of value to you should you decide to give your custom to another supplier. That's why we are also calling this series of FAQs a 'Buyer's Guide.'
The FAQ's are laid out in a logical order that follows the journey that customers undertake when purchasing their custom-made window treatments.
There is some repetition throughout the FAQ's, primarily to assist those who what have a specific question and where the same questions and answers apply to the different phases of the same process.
We have also included a comment field below each FAQ and invite you to help us help you, by letting us know what you think, and by providing suggestions on other topics and questions, not yet covered that we should include.
We hope you find the FAQ's informative and of use to you, but please do not hesitate to contact us directly via phone or email if you would like more direct answers and assurance to help you understand our process, terms and conditions. This offer of direct contact applies equally to those of you who have already embarked on their 'journey' with us as well as those who are only just contemplating custom-made window treatments and are performing their initial research and/or considering whether or not to make 'first contact' with Ideal Drape Makers.
We would like to invite you to leave feedback and any suggestions on how we can make this FAQ better if you feel we have not addressed an FAQ question adequately, or you feel we need to add further questions and answers to this FAQ; please comment below. Our FAQs are 'living guides' so we intend to update them regularly and incorporate the feedback we receive.
Sincerely,
The IDM Family.