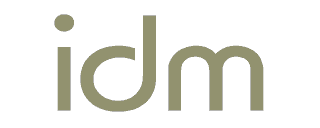 Photography for your Walls
Fill the space between your Window Treatments with photographic prints from Australian Creatives we love on Etsy.com
Here you will find wonderful creations ideal for assisting you with your decorating vision. - A window onto our Pinterest board where our gallery is curated and maintained, and a direct click-through to view the independent shops of the creatives responsible for your selected pieces and:
Purchase the photography for your walls.
The opportunity to purchase unique works and/or limited editions.
Explore other wonderful creations available for sale
Engage directly with the creative responsible for the work you are considering buying.
Investigate available options from the seller, such as the availability of framing for your selected pieces.
Directly and in a very real and tangible way, show your support for Australian Photography and the creatives who work so hard, and will be more than happy to assist you in making your house a home.
"In the same way our Window Treatments justify your windows; great art, when hung, justifies your walls."
Ideal Drape Makers is in no way affiliated with any of the Creatives whose work we have featured in our gallery. Inclusion of works in the gallery should in no way imply or infer and endorsement of Ideal Drape Makers, our Products or Services by the artist. - We just love their work, and think you will too!
Highlights
Support Australian Creatives
Great creations at affordable prices.
Meet the makers through direct contact through their Etsy Stores
Find that piece that will complement the your decorating vision.
Independent artists with no relationship with IDM.
Temptations
Fill that space between Window Treatments with art for your walls from Australian Creatives.