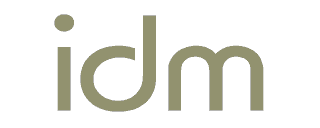 Trade Enquiries
If you are a Trade or Design Professional we would love to hear from you.
Amongst the largest workshops still operating in Melbourne, a large part of our business is wholesaling our custom-made window treatments across a large number of retailers, decorators, builders, architects and property managers who value the quality of our work, our ability to work to their tight time-frames and the reputation we have of getting a job right the first time and every time.

Ideal Drape Makers is acutely aware that integrity and reputation your business is closely tied to the effectiveness of your supply-chain. To that end, Ideal Drape Makers is committed to delivering to you our quality product as promised, when promised. - We believe the long standing and enduring partnerships we have maintained with our existing wholesale clients is testament to our success in this undertaking.

We further support our wholesale clients with optional measure-up, installation, and repair and alteration services, should they be required, utilising our highly experienced consultants and installers who are capable of solving even the most confounding of last minute problems that can surface at your clients site.

Ideal Drape Makers is committed to ensuring your business and projects are a success and in protecting the valued relationships you have with your clients. .

If your enquriy is of a general nature, then please do not hesitate to contact us. You may also find some of the answers to your questions on FAQ #10: Working with Trade And Design Professionals which can be found here.
Factory 1 / 12 Malcolm Crt
Kealba VIC 3021
Australia
Melway Ref: Map 14 / G12
Ideal Drape Makers is located n easya 25 minute drive from the Melbourne CBD, Proceed along the Ring Road - Exit at Sunshine Ave